UFO - Ring of lights - Prior Lake Minnesota Explained
In 2018 several websites and TV shows including Travel Channels "Paranormal Caught on Camera" aired video shot by a man from a Walmart parking lot in Shakopee MN. The video which contained a ring of lights in the sky went viral generating more than 300,000 views.


While I realize this is an old story which has been explained by others, even the local news in the area, it has continued to be publicized and aired on reruns of TV shows. The purpose of this page is simply to further put the story to rest.


The funny thing is, a casino less than 5 miles from that Walmart, named Mystic Lake Casino is the source of this phenomena. The casino logo contains a teepee looking image, even advertising "follow the lights".




What is unexplained is how so many locals in nearby areas seemed confused by these lights. Every time cloud cover is low, this phenomena presents itself. Yet after the initial video was publicized, more and more photos and videos surfaced online from areas surrounding the casino. A quick Google search will turn up tons of images.

The circular building which is part of the casino & steakhouse has a ring of rooftop lights that project into the sky. The beams intersect creating a teepee, but those beams also continue past the point of intersect, and then reach the clouds producing a visible ring of dots.

This was easily verified by a quick search on Google Images, Google Maps, and a satellite view of Google Maps. Count the dots, count the lights on the rooftop. Look at the advertising photo from the casinos Google listing, you can clearly see the lights in the clouds.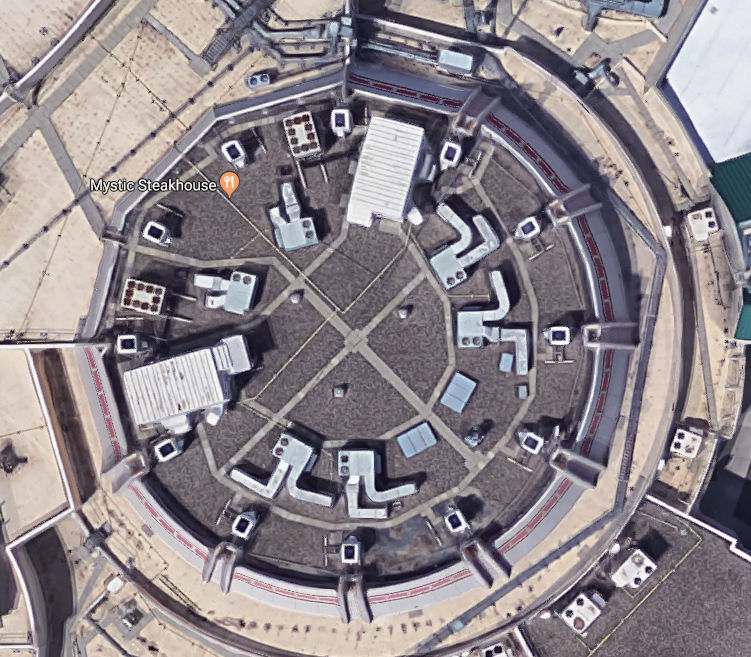 Google Satellite View of Mystic Lake Casino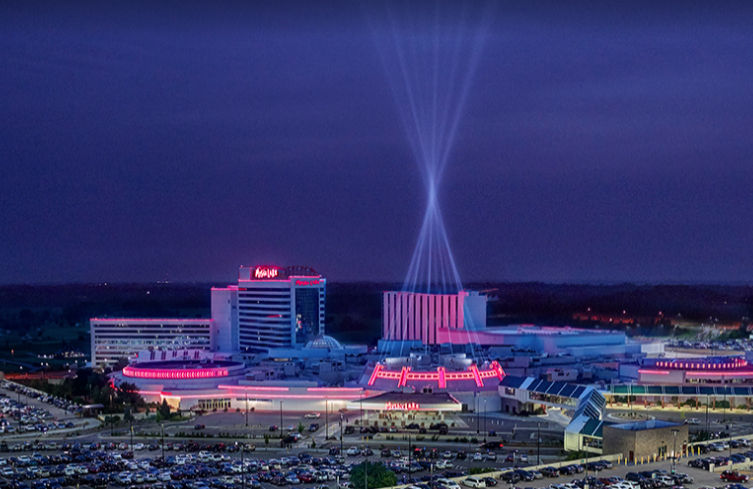 Image from Casinos Google Listing
This Day In UFO History
(12/16/2017) - ATIP Program Exposed
The New York Times published an article revealing the existence of a secret Pentagon program investigating UFO sightings.
Random Facts
Quote:


Benjamin Franklin - "Those who would give up essential Liberty, to purchase a little temporary Safety, deserve neither Liberty nor Safety."
Website Statistics
| | |
| --- | --- |
| Documents in Library: | 325 |
| Document Pages in Library: | 2504 |
| Documents Read: | 265666 |
| Current Visitors Online: | 3 |
| Users: | 11 |
| Visits: | 2,104,315 |